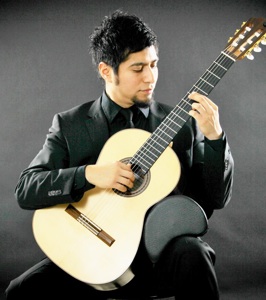 Join us Saturday, January 10, 2015 as Iván Resendiz performs as part of the 2014-2015 Aguado Guitar Concert series. Mr. Resendiz is an internationally-recognized guitarist originally from Mexico City.
Saturday, January 10, 2015
7 p.m.
Community Lutheran Church
21014 Whitfield Place,
Sterling, VA 20165
Your generous donations to Aguado Guitar Concerts help us keep these concerts free and open to the public.