Welcome to the 2022/2023 Aguado Concert Series
We wish to thank the following supporters for helping us make the 2022/2023 Aguado Concert Series possible. Let us know if you would like to be our supporter!
Benefactor ($1,000 and more) YOUR NAME HERE
Patron ($500-999) Maya Lončar, The Wells Family, The Kelsey Family
Sponsor ($200-499) Steve Balach, The Balabanski Family, Aaron Kunk, The Stevens Family
Contributor ($100-199) Tom Vesolich
Member ($50-99) The Cowing Family, Jadranka Stević, Alison Waters
We are excited to present to you our new concert season which brings us some new noted and accomplished young artists along with other, long anticipated ones. We look forward to opening our concert season with our amazing local talent as the LCPS guitar teachers will come together to play our traditional fundraiser. Great musicians and a great variety of acts. Our first guest artist will be Alan Mears who has been described as "artist of extraordinary imagination…truly a next-generation phenomenon", and highly praised for his imaginative and innovative arrangements of the music by J. S Bach. Trio Bolero, an esteemed two-guitars-and-cello trio of Miroslav and Nataša Lončar with their friend Rebekah Johnson will demonstrate the beauty of an intimate chamber ensemble and the delicacies of making music together. Colin Davin, the newly appointed Professor of Guitar at Shenandoah University – one of the most prominent guitarists of the young generation will close our regular concert series.
We are happy to bring these exciting and enjoyable programs to our community and we look forward to enjoying them together with YOU!
Dr. Miroslav Lončar, Series Director
SEPTEMBER 24, 2022, 7 PM
Community Lutheran Church, 21014 Whitfield Place, Sterling, VA 20165
LCPS Guitar Teachers for Aguado Guitar Concerts FUNDRAISER
(Matt Dunlap, Klasinc&Lončar Duo, Matt Palmer, Matt Trkula, Kevin Vigil, Hart Wells)
OCTOBER 15, 2022, 7 PM
Community Lutheran Church, 21014 Whitfield Place, Sterling, VA 20165
New arrangements of master pieces by Chopin, Bach, and Albeniz
JANUARY 28, 2023, 7 PM
Community Lutheran Church, 21014 Whitfield Place, Sterling, VA 20165
(Nataša Klasinc-Lončar, Miroslav Lončar, Rebekah Stark Johnson)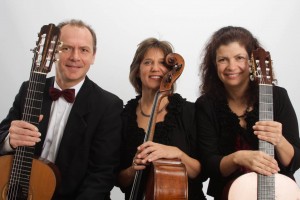 Arrangements of celebrated works from different eras and parts of the World – from East European to South American
MAY 6, 2023, 7 PM
Community Lutheran Church, 21014 Whitfield Place, Sterling, VA 20165

 Special selections of virtuosic and expressive music by famous 20th and 21st Century composers
PREVIOUS CONCERT SEASONS
2021-2022
September 18, 2021 – LCPS Guitar Teachers Fundraiser
October 23, 2021 – David Veslocki
May 14, 2022 – Nicholas Goluses
June 4th – Loudoun Guitarists for Ukraine
2020-2021 (virtual)
October 24 – LCPS Guitar Teachers Fundraiser
November 7 – Thomas Viloteau
January 30 – Arabasque Guitar Duo
May 8 – Scott Borg
2019-2020
October 5 – Duo Mantar (Adam Levin – Guitar, Jacob Rueven – Mandolin
February 1 – Mak Grgić
May 2 – Thomas Viloteau – CANCELLED
2018-2019
October 27 – Armin Abdihodžić
January 12 – The Kossler Duo
February 2 – Adam Cicchillitti
May 4 – Matt Palmer
2017-2018
October 7, 2017 – D'Amore Duo
February 3, 2018 – NOVA Guitar Quartet
May 5, 2018 – Maharajah Flamenco Trio
2016-2017
October 29, 2016 – Mark Edwards
January 21, 2017 – Julian Gray and Serap Bastepe Gray Classical Guitar Duo
May 6, 2017 – Kithara Project (Matthew Rhode, Adam Levin, Scott Borg)
2015-2016
October 22, 2015, 7 PM – Duo de Vista
January 16, 2016, 7 PM – Elliot Frank
April 30, 2016, 7 PM  – Matt Palmer
2014-2015
November 1, 2014 – Jon Yerby
January 10, 2015 – Iván Resendiz
April 25, 2015 – Ana Vidović
2013-2014
September 28, 2013 – Robert Trent
November 23, 2013 – NOVA Guitar Quartet
January 25, 2014 – Žarko Ignjatović, Guitar & Barbara Jernejčič Fürst, Mezzo-soprano
May 6, 2014 – Ana Vidović
2012-2013
September 15, 2012 – Matt Palmer
November 10, 2012 – Rucco-James Duo
March 19, 2013 – Petrit Çeku
May 11, 2013 – Marina Alexandra
Spring 2012
February 11, 2012 – Adam Kossler
May 12, 2012 – Mark Edwards