Welcome to the 2023/24 Aguado Concert Series!
We are excited and thankful to have the support from the following individuals for our next concert season. Let us know if you would like to be our supporter!
Philanthropist: ($2,000 and more): Mary and Gerard Charleza
Benefactor ($1,000 and more): your name
Patron ($500-999): Maya Lončar, The Robinson Family, Bob and Catherine Ignacio
Sponsor ($200-499): Ryan Robinson, The Stevens Family
Contributor ($100-199): your name
Member ($50-99):  your name
We are happy to announce the exciting artist line-up for the next season so you can mark your calendars for these wonderful concerts. Details coming up soon.
We look forward to bringing these exciting and enjoyable programs to our community and enjoying them together with YOU!
Dr. Miroslav Lončar, Series Director
OCTOBER 21 – LCPS Guitar Teachers for Aguado Guitar Concerts FUNDRAISER
NOVEMBER 11, 2023 – CRISTINA GALIETTO
JANUARY 27, 2024 – THOMAS VILOTEAU

MAY 4, 2024 – ANA VIDOVIĆ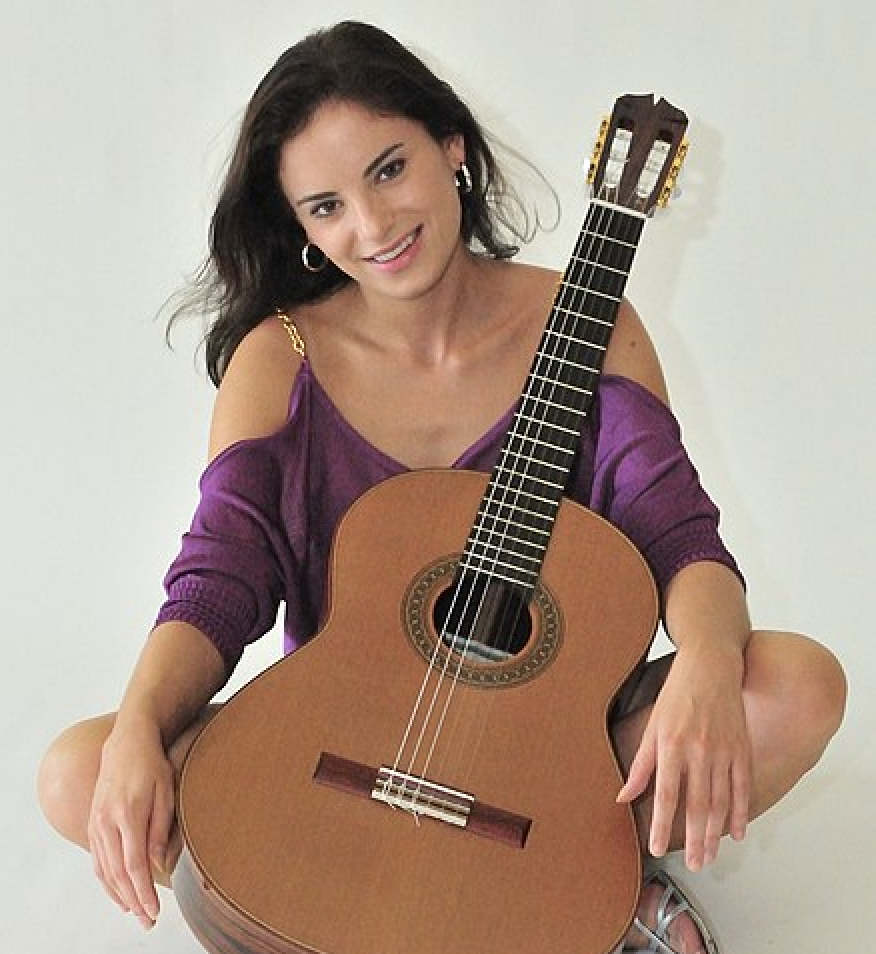 PREVIOUS CONCERT SEASONS
2022-2023
September 24, 2022 – LCPS Guitar Teachers Fundraiser
October 15, 2022 – Alan Mearns
January 28, 2023 – Trio Bolero
May 6, 2023 – Colin Davin
June 10th – Loudoun Guitarists for Ukraine
2021-2022
September 18, 2021 – LCPS Guitar Teachers Fundraiser
October 23, 2021 – David Veslocki
May 14, 2022 – Nicholas Goluses
June 4th – Loudoun Guitarists for Ukraine
2020-2021 (virtual)
October 24 – LCPS Guitar Teachers Fundraiser
November 7 – Thomas Viloteau
January 30 – Arabasque Guitar Duo
May 8 – Scott Borg
2019-2020
October 5 – Duo Mantar (Adam Levin – Guitar, Jacob Rueven – Mandolin
February 1 – Mak Grgić
May 2 – Thomas Viloteau – CANCELLED
2018-2019
October 27 – Armin Abdihodžić
January 12 – The Kossler Duo
February 2 – Adam Cicchillitti
May 4 – Matt Palmer
2017-2018
October 7, 2017 – D'Amore Duo
February 3, 2018 – NOVA Guitar Quartet
May 5, 2018 – Maharajah Flamenco Trio
2016-2017
October 29, 2016 – Mark Edwards
January 21, 2017 – Julian Gray and Serap Bastepe Gray Classical Guitar Duo
May 6, 2017 – The Great Necks (Matthew Rhode, Adam Levin, Scott Borg)
2015-2016
October 22, 2015, 7 PM – Duo de Vista
January 16, 2016, 7 PM – Elliot Frank
April 30, 2016, 7 PM  – Matt Palmer
2014-2015
November 1, 2014 – Jon Yerby
January 10, 2015 – Iván Resendiz
April 25, 2015 – Ana Vidović
2013-2014
September 28, 2013 – Robert Trent
November 23, 2013 – NOVA Guitar Quartet
January 25, 2014 – Žarko Ignjatović, Guitar & Barbara Jernejčič Fürst, Mezzo-soprano
May 6, 2014 – Ana Vidović
2012-2013
September 15, 2012 – Matt Palmer
November 10, 2012 – Rucco-James Duo
March 19, 2013 – Petrit Çeku
May 11, 2013 – Marina Alexandra
Spring 2012
February 11, 2012 – Adam Kossler
May 12, 2012 – Mark Edwards